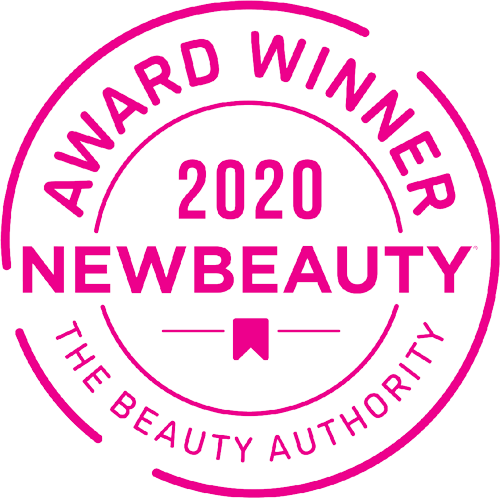 Apply to face each morning and evening after cleansing the skin and before moisturizer.
-
Invisible Shield Defense Serum is a cocktail style clean formula delivers 12 potent antioxidants that protect our skin from free radicals and environmental stress. The exclusive technology in this serum is extracted from sesame seeds. The special ingredient of this serum – small, fat-soluble molecules SesaHelio™ , are able to treat the problem from the root, penetrating into the depths of the dermal layer. Additional extract is taken from peony, a flower rich of paeoniflorin which provides anti-pollution property and protects skin against oxidative stress-induced cell damage. Continuing the theme of protection is summer snowflake extract, which enhances SOD production in the skin cells, relaxes muscle cells and reduces wrinkles. High concentration of resveratrol prevents the skin from blue light and UV-radiation induced photo-damages, while α-lipoic acid and Glycosaminoglycans provides anti-MMPS properties. Think of Invisible Shield as a multi-pronged approach to achieving healthy and protected skin, protecting your skin from further damage and remedying the already-present issues from the inside out.
+
Aqua (Water), Propanediol, Dicaprylyl Carbonate, Methyl Gluceth-20, 1,2-Hexanediol, Glycosaminoglycans, Ribose, Bis-Ethylhexyl Hydroxydimethoxy Benzylmalonate, Butylene Glycol, Sesamum Indicum (Sesame) Seed Extract, Resveratrol, Caprylic/Capric Triglyceride, Laminaria Ochroleuca Extract, Thioctic Acid, Paeonia Officinalis Flower Extract, Leucojum Aestivum Bulb Extract, Polygonum Cuspidatum Root Extract, Tocopherol, Glycyrrhizic Acid, Bacillus Ferment, Sodium Dilauramidoglutamide Lysine, Acrylates/C10-30 Alkyl Acrylate Crosspolymer, Aminomethyl Propanol, Glycerin, Tris(Tetramethylhydroxypiperidinol) Citrate, Phenoxyethanol, Disodium EDTA, Alcohol Denat, Sodium Benzoate
+
Avoid direct contact with eyes and lips. Store in a cool, dark place.
Studies prove that effective antioxidants strengthen skin's internal protection/defence against environmental stress. Clinical studies show that 30mins pre-treatment with Invisible Shield Defense Serum significantly reduced more than 75% erythematous response induced by UV irradiation compared to untreated group and placebo group.
100%

subjects reported the reduction of erythema degree and less uncomfortable feeling;
Over

93%

subjects liked the long lasting anti-oxidant capacity, which helps skin to reduce dullness and maintain all-day radiance;

80%

subjects with oily type skin felt the product regulates sebum production for a visibly clearer and refined complexion;

90%

subjects agreed the product absorbs quickly and has a soft matte finish.
All subjects exhibited good tolerance to the test product and no subjects showed adverse reactions during the process of study.
SAFETY TEST: 0 positive case found in 30 people cosmetics Human Skin Patch Test
Protocol: Samples were applied 30 minutes before UV irradiation. The dosages were MED, 1.2 MED and 1.5 MED. Erythema was measured 24 hours after UV exposure. 
Science and Key Ingredients
 Unlike other sesame seed extract that is only rich of unsaturated fatty acid, SesaHelio™ is a group of natural small, fat-soluble natural phenolic type antioxidants identified and purified from sesame seeds and are easily to absorbed by the skin. It' also the key ingredients that provides effective prevention of the oxidative deterioration of sesame oil itself.

Our research data shows SesaHelio™ presented a different anti-oxidant mechanism compared with Vitamin C or Vitamin E, two potent antioxidant bench marker. The DPPH-scavenging ability of Vitamin C is potent at the beginning but decreases over time. While SesaHelio™ provided a increasing and long-lasting antioxidant property. After 24 hours, the DPPH-scavenging capability of SesaHelio™ is about 1.5 times and 4 times as potent as Vitamin C and Vitamin E. In addition to DPPH assay, SesaHelio™ also presented significant inhibitory effects on RNS and IL-6 induced by UV-radiation in keratinocytes, which indicates that SesaHelio™ can provide a broad and long-lasting protection to skin from free radicals and environmental factors.
Long-lasting antioxidant; Increases UV-reduced cell survival rate;
Scavenges UV-induced RNS and proinflammatory cytokine.
Summer Snowflake
Enhances SOD production
Peony
Antioxidant and anti-pollution
Other actives


Resveratrol: prevents blue light and UV-radiation induced photo-damages; anti-inflammation
Ribose: ATP booster
Ronacare® AP: advanced antioxidant
Glycosaminoglycans: anti-IR-A/MMPS
Laminaria Ochroleuca Extract: DNA protector after UVA/UVB exposure, anti-MMP1, anti-inflammation
Polygonum Cuspidatum Root Extract: anti-oxidant; anti-inflammation
α-lipoic Acid: anti-IR-A, anti-oxidant
Glycyrrhizic Acid: anti-inflammation
Tocopherol: anti-oxidant